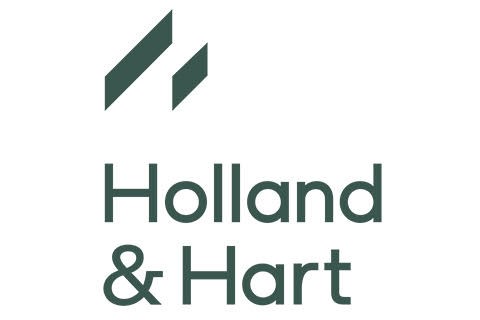 Holland & Hart LLP

Company Description
Founded in 1947, Holland & Hart is a full-service Am Law 200 firm with offices in eight states and in Washington, D.C. We deliver integrated legal solutions to regional, national, and international clients of all sizes in a diverse range of industries. The Mountain West is one of the nation's leading oil and gas producing regions, and we are one of the only law firms with established oil and gas lawyers in every state in the region.
As a full-service law firm, Holland & Hart assists clients at every stage of the oil and gas business, from upstream activities including exploration, production, secondary and tertiary recovery, to midstream gathering and processing activities; and to downstream elements including refining, pipelines, local distribution, marketing, and Federal and State utility regulation. Within each segment of the oil and gas business, Holland & Hart's regional team has experience providing representation every step of the way.
Our nationally recognized environmental and natural resources team–one of the largest in the country at over 100 lawyers–is in the vanguard shaping policies and solutions that enable clients to operate successfully in the complex, ever-evolving, state and federal environmental regulatory framework. Holland & Hart has been ranked National Tier 1 for Environmental Law, Litigation – Environmental, Technology Law, and Natural Resources Law by 2022 U.S. News – Best Lawyers "Best Law Firms"
Holland & Hart has been protecting our clients by initiating or defending against actions in state court or administrative proceedings in Montana since 1980. Our litigators bring expertise handling disputes involving environmental and natural resource matters, and they know the industry. Armed with our experience, we present evidence and arguments at contested administrative hearings, in motions, at trial, and on appeal.
Beyond the courtroom, we have extensive experience negotiating and implementing settlement agreements in class actions, as well as with state and federal regulatory authorities, many of which frequently require court or administrative agency approval. We handle disputes including:
• Environmental and citizen Suits
• NEPA and Endangered Species Act
• CERCLA, RCRA, and Superfund
• Contested permitting and rulemaking
• Oil and gas royalty
• Operational disputes
• Surface and title disputes
• General commercial litigation for the Energy and Resources Industry
• Workplace Safety and Emergency Response, tort Defense, and environmental crime (OSHA, MSHA,EPA, and other regulatory enforcement agencies)
• Environmental insurance litigation
• Consent Decrees, Agreed Orders on Consent, and similar arrangements

Categories
Legal Services

Acquisitions, Mergers and Dispositions
Attorney
Construction Law
Corporate Law
Due Diligence
Environmental Law
Government Affairs
Labor / Employment Law
Legal Services
Litigation
Safety and Health Law
Title Work and Examination
Transportation Law
Workers' Comp Law
To Top